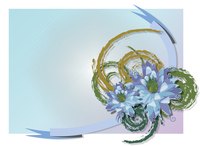 With the immense popularity of email and the e-card, the art of letter writing and sending note and greeting cards has dissipated in the past 10 years. Fortunately, for many photographers and fine artists, this does not mean that the business of selling note cards is lost. Many collectors, travelers, art-lovers and people who like to write still purchase and collect interesting and unique note cards. Note cards aren't always used for mailing to friends and family, either. Salespeople often purchase note cards to send as reminders to their clients and in direct marketing campaigns.
Things You'll Need
Computer
Internet access
Photos or artwork
Telephone
Promotional materials
Design and print a variety of note cards. If you are a photographer, you can take pictures of interesting landscapes in your local area or on trips you take. If you paint or draw, you can have your art printed on note cards.
Choose outlets for selling your cards. Local retail stores often carry the work of local artisans. Note cards are usually quite simple to get placed in retail outlets because they are not expensive and are attractive to a variety of shoppers. Fairs, farmers' markets and festivals are also a popular place to sell note cards featuring unique art and photography, especially if they illustrate local attractions (a popular stadium, for example). Note cards can also be sold online. Websites like Etsy are a good outlet for this type of handcraft. You can offer different designs and packs of cards without investing in printing out a lot of cards at first.
Call local printers and find out how much it will cost to print your cards. There are also printers available online who deal in this type of printing. Be sure you understand what type of printing you are getting and on what type of cardstock the cards will be printed. Going to a local printer is usually best in this case, because you can see and feel the paper and the quality of the printing in person.
Price your note cards according to how much it costs to print them, how much time you spent making them and how much similar note cards are selling for both locally and online. While you don't want to have the most expensive note cards out there, you don't want to sell your time and effort short.
Design a website for your cards. You are creating a business, so come up with a business name and try and find a domain name that is similar. Consult with a web designer if you need to so that you can post pictures of the cards (just the art, not the card itself) and develop a system for online ordering. Post locations where your note cards are available as well as events you will be attending on the site so that customers can seek you out in person.
Develop promotional and ordering materials for your note cards. Put together a little catalog or a booklet full of card samples, along with a pricing sheet for your cards. This will make it easy for stores to order from you and will give you something to leave behind if a store can't commit to purchasing from you right away.
Keep detailed records of all of your sales transactions. You will need this for tax purposes. You will also need to set up a business sales tax account with your state. Go to your state's tax department website and find the appropriate form to fill out. This can usually be downloaded and printed out. If not, call the department and have them mail it to you.