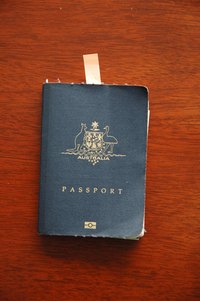 If you are planning a trip to the United Kingdom for fewer than 90 days, you can travel with a valid passport. However, if you are traveling for business, leisure or seeking residency in the United Kingdom, you must apply for a visa. A visa can be obtained before arriving in the United Kingdom or after. As a United States citizen you must apply online for a visa and visit a visa center once approved.
Things You'll Need
Passport
Itinerary (if for travel)
One passport sized photograph
Proof of employment or sponsor letter
Criminal records
Proof of return flight
Financial documentation (bank statement, etc..)
Details of accommodation
Visa fee
Find a sponsor if needed for your type of visa application. This can be a family member or employer who will take financial responsibility for you while you find employment or are visiting the United Kingdom.
Go to a department or drug store with a photo department to take a passport size photograph.
Visit the UK Border Agency website and register for an account to apply for your visa online. Fill in all the required fields and submit the application.
Make an appointment at your local visa application center to set up your fingerprint verification and to submit your documentation.
Collect your passport and other required documentation. Print any financial documentations and itinerary plans necessary for your application if needed. Meet with your visa adviser and complete the application process.