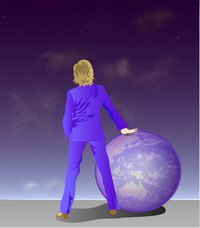 Corporate policies are an organization's official guidelines for decision making. These policies should follow the organization's mission and values as well as outlining the intentions of the organization. These policies must often meet specific state and federal regulations. Your corporate policies will define the framework within which your organization must work in order to obtain the desired outcomes without sacrificing the organization's values or breaking any laws. They set clear standards of behavior for your workers so that there is no confusion as to what are acceptable business practices.
Analyze your organization's mission, vision and values in order to determine a set standard of behavior for all employees. For example, if your corporation values the environment, then it may desire to adopt a set of standards that will go above and beyond those that are required by the law.

Determine how long each policy should be. For example, some policies may be simple, one-sentence statements announcing specific requirements which must be met when enacting a particular procedure. In other cases, you may require multiple pages to fully define and classify the components of the policy.
Define the policy in one sentence. Draft your corporate policies in a word-processing document. Compose a sentence that encompasses the intent of the policy you are writing. This will be the opening sentence of your corporate policy.

Write the introduction to your policy. If the policy is more than a few sentences long, you will need to draft an introductory paragraph. Include your policy definition drafted in the previous step. State why the policy is important. If the purpose of the policy is to satisfy a particular law or regulation, state the specific regulation within your introductory paragraph. Summarize the aspects of the policy that will be covered.

Write the body of your policy. In this section, you will list all of the specific details of your corporate policy.

Write a summary of your policy. Include a brief summary of the policy as you have written it thus far. Be sure to include your expectations and desired outcomes that relate to this policy.