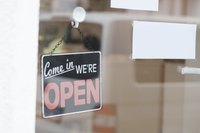 One of the biggest decisions facing a start-up is which business structure to use. Sole proprietorships and simple partnerships require little paperwork to form; however, they also tie the owners financially to the business. A catastrophe could erase their personal wealth along with their business. Asset protection is the primary reason many new business owners decide to incorporate. Every state governs the process differently. Some, like Pennsylvania, have complicated and expensive procedures that must be adhered to, but those who choose to incorporate a business in Michigan will find the process straightforward and inexpensive.
Lawyer, Minister, Businessperson or Philanthropist
Determine which type of corporation best serves your business needs. Although all corporations must begin by adopting the standard C corporation format, Michigan requires different forms for profit earning and nonprofit corporations; additionally, professional and ecclesiastical corporations are required to file forms specific to their organization's endeavors. Your choice will determine which documents must be filed as well as the filing fees. Nonprofit corporations are subject to additional reporting and must have three board members while for-profit organizations are only required to have one board member and do not have to identify their officers.
Lay a Solid Foundation
The fees to incorporate a business in Michigan are among the lowest in the nation. For-profit C corps pay $25 to file their articles of incorporation and non-profits pay $20; however, the state assesses additional fees each time the documents are amended. Ensure you name the board, ratify the bylaws, appoint a registered agent and secure all the required permits and licenses prior to filing the articles to avoid multiple charges. Contact the Department of Licensing and Regulatory Affairs -- LARA -- to ensure there are no additional requirements specific to the type of business you intend to operate.
Taxes and Insurance
Non-profit and for-profit corporations alike are required to purchase business and workers compensation insurance as well as liability coverage to protect the public in case of accident or injury on business premises. All corporations must also apply for and receive an employer identification number from the Internal Revenue Service. Organizations that intend to take advantage of the tax code options which provide protection from double taxation under Subchapter S must also obtain, complete and attach IRS form 2553 to their state filing .
File with the State
Download the appropriate Articles of Incorporation from LARA's website. Complete it meticulously; the agency rejects documents that lack information, do not have a designated company name or fail to comply with the Post Office Requirements of Addressing. Attach proof of licenses, permits and insurance as well as your EIN, form 2553 if applicable, and remit the filing fee. It typically takes 10 to 14 days for the state to approve the paperwork; however, if you need to incorporate a business in Michigan more quickly, the state offers one-hour service for an additional $1,000 fee.