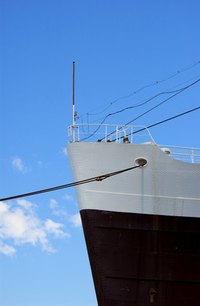 While large cruise ships are usually booked well enough year-round to make every regular cruise--even repositioning cruises that take ships to the shop for maintenance--profitable, smaller cruise lines simply don't have enough trade to make ends meet. Ship management companies usually act as travel agents for freight but if a customer wants to charter a ship for a group, ship management companies also represent ship owners whose passenger vessels can't afford to sit idle at the dock.
Gather information on the size and interests of the group. Ship charters take several forms. The most common is the voyage charter, an entire ship is rented for a special purpose.If you plan to charter the whole ship, the charter used is a time charter and the entire ship is rented for a specified number of days. This gives you the option of choosing your destination as well.
Contact the ship management company to make arrangements for the charter. Explain exactly what is planned. In addition to the voyage charter, other forms of charter are available. If the group is small and made up of experienced sailors who want to do the sailing for themselves, a bareboat charter, where the owner "rents" you an empty vessel without a crew, may be available. The final option, a demise charter, provides a crewed ship, which the charterer has control over, like a time charter, but the charterer bears the sole liability and responsibility for all acts, errors and omissions involving the ship and the crew.
The ship managers will ask how many passengers will be traveling, whether or not any of the passengers have special needs and where the cruise will take them. The ship managers may require several days to contact ship owners and make arrangements.