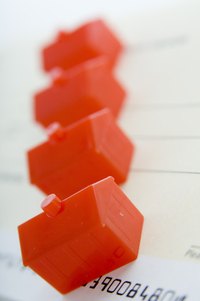 Finding and signing a lease on a commercial property for rent can be long and arduous. It is highly recommended to work with a real estate broker when shopping for a property. Even the most experienced business people work with real estate brokers when negotiating real estate transactions. Working with a broker to rent a commercial property shouldn't cost you anything as a potential tenant because landlords pay commission to brokers for bringing them tenants.
Give you real estate broker the specifications you want in a commercial property. Your broker will use his connections in the industry, as well as some online property search tools to locate suitable properties to review.
Look at the properties. Have your broker make appointments with each potential location for a tour (often called a walk-through by real estate professionals). These walk-throughs are informal first-looks at potential properties.
Write an offer on a property that fits your needs. Real estate negotiations begin with the tenant writing a letter of intent to the landlord outlining the terms under which he would consider leasing the premises. This letter would include details on the type of rental arrangement, the amount of rent, the term of the lease, and the usage allowed under the lease. Expect to go through several rounds of negotiations on all points of the deal.
Have your attorney review the lease. While your real estate broker will review the business terms of the deal for accuracy your attorney should review the legal terms of the lease agreement. Attorneys will look to limit their client's potential liability under the lease and ensure the client understands all aspects of the lease.