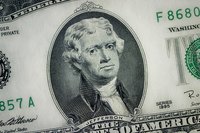 Free grant money from local governments, organizations and individuals is available to small businesses, schools, non-profit organizations and environmental projects. Grants are not loans, but free money that does not need to be repaid. Grant money can be used to finance a new building, begin a new project or hire more employees. These grants can be found on government websites, private websites, local newspaper postings and through word-of-mouth.
Determine how you will use the grant money. Organizations give grants to businesses, projects, non-profits and individuals who they believe will benefit the local community. In order to receive a grant, you must demonstrate how this grant money will help you accomplish your mission of bettering the community. Make a list of the benefits of your organization or project, and what it will accomplish should you win a grant.
Search online. Websites such as The Grantsmanship Center, Grants.gov and Business.gov are sources that list available local grants. Grants.gov lists several government-sponsored grant opportunities for start-up businesses and also includes information on how to apply. Business.gov lists grants for small and up-start businesses. The Grantsmanship Center lists both government and private grants, and has a function that allows you to search for grants in your area.
Call your local contacts. There are times when private grants are offered on an invitation-only case, and the best way to discover these opportunities is to network with local business leaders and politicians. Email your city council, stop by city hall and ask about grants and talk with your business contacts, friends and coworkers. This is also a great way to discover future local grant opportunities.