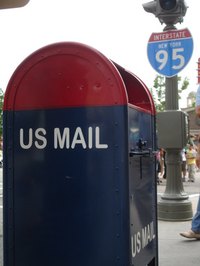 If you are moving or about to move, you should notify the Internal Revenue Service (IRS) of your new address to ensure you continue to receive all IRS-related correspondence in a timely manner. Failure to do so may cause a delay in receiving important notices, mailings or refund checks. You can notify the IRS of your change of address directly on a tax return, using IRS Form 8822 or by written correspondence. The option you choose largely depends whether you have already filed your tax return for the year and on your own personal preference.
If you changed your address before filing your tax return, write in your new address on the mailing label from your tax package or fill in the appropriate boxes on the tax form. When the IRS processes your return, your records will be updated.
If you changed your address after filing your tax return, obtain IRS Form 8822 by calling 800-829-3676 to order a copy of the form. You may also download the form online at the IRS website.
Fill out either Part I (for home address changes) or Part II of Form 8822 (for business address changes). Be sure to write legibly and complete all requested information. Review your completed form for accuracy and sign the form.
Mail the completed form to the Department of the Treasury, Internal Revenue Service Center. The mailing address depends on your location. Refer to page 2 of Form 8822 for your designated address. Once the IRS receives your form, your records should be updated within four to six weeks.
If you do not wish to use Form 8822, you may also notify the IRS by sending a written letter to the IRS center where you file your tax return. The letter should include your full name, Social Security or Employer Identification Number, old and new addresses, and your signature. If you file joint returns, be sure to include the information and signature for both taxpayers.