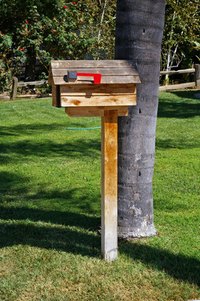 If you plan to move or relocate temporarily, you should get your mail forwarded. If you forward your mail well in advance of your move, you should see little or no delay in mail delivery. You have several options to forward your mail with the U.S. Postal Service. You can do so online, in person or by telephone. To change your address online or by telephone, you will need a valid credit or debit card. In addition, if you change your address online, you need a valid email address.
Things You'll Need
Computer
Credit or debit card
Forwarding Your Mail Online
Click the "Receiving Mail" drop-down menu.
Choose the first option, "Change your address." The change of address page opens.
Read the Privacy Act statement and click the "Click Here to Begin" arrow. Follow the steps on each page, and click "Continue" when you finish with each page. Be sure to record your confirmation number.
In Person
Get a copy of the Change of Address form (PS form 3575). You can print it out online, ask your mail carrier for one or pick it up from your local post office. If you pick it up from the office, the forms are in the Mover's Guide pamphlet.
Return the form to the post office. You have three options: mail it to the post office, deliver it in person or give it to your postal carrier. There is no fee to process the form in person.
By Telephone
Call 800-ASK-USPS (275-8777). You need a valid credit or debit card to complete the process.
Say "Change of Address" when prompted.
Answer the questions about your new address. Be sure to record the confirmation number.