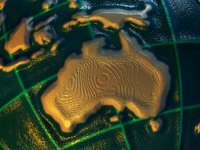 Although you will incur higher international charge rates either by land line or cell phone, calling people in Australia is not very different from calling people in other U.S. states. The main difference is you need to dial an exit code when calling outside the United States, plus the country and area codes required to call Australia.
Dial "011" first. This is the exit code for calling any country outside the United States and Canada.
Type in "61." This is Australia's country code for international calls.
Dial the one-digit area code. It will be that of the nearest large city.
Type in the eight-digit direct telephone number to complete the phone call. Your call should now connect to the other person's line in Australia.