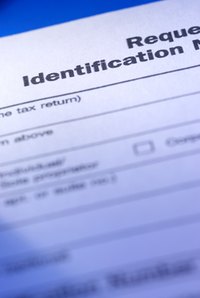 An online application form is a great way for website users to send off employment applications from anywhere in the world. If you have a business that is located in one particular place, sending out applications to states and countries thousands of miles away can be costly and time consuming. Also, with all your applications in one virtual place, you can reach out to potentially better candidates than you would in one physical location.
Plan your employment application before you write it and know exactly what details you are going to need. For example, consider asking the applicant's previous salary, employment availability, languages spoken, disabilities or salary expectation.
Also be aware that applicants may feel uncomfortable about answering unnecessary questions about their religion or race. If you do plan to ask questions about these subjects, make sure that you do so in a sensitive and respectful manner.
Ask employment questions of your applicant. These questions will tell you the suitability of the candidate for the role. For example, if the vacancy is for a management position, ask the candidate to give examples of times she has demonstrated good management skills. Similarly, if the vacancy is for a position in a team, ask the applicant to tell you what makes a good team player.
Use a word processing program to write your application form. Make sure that the font is clear and readable and that there is enough space on the application for the candidate to write his answers.
Use tables and text boxes to indicate the area where an applicant can answer the question.
Ensure that you inform the applicant how to send back the employment application. You may ask her to mail it back to you or email it back to you. In either case, you should clearly state your postal or email address.
You should also inform the applicant of any other details she should include. For example, you might ask the applicant to send a covering letter, a portfolio or a reference from her previous employment.
Make sure that Web users can easily find and download the application. Don't hide the link in a large body of text or in a separate page. Make the application link big and bold and, if possible, place it on your website's homepage.
For example, place a "Vacancies" link on your site's homepage that takes users to a new page with a list of your current vacancies. Under the position's description and employment details, place a "Download Application" link.