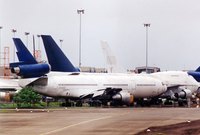 Negotiating airfare is not just for professionals; today, it is simple for any traveler to find a low-priced plane ticket. Savvy travelers can use ticketing websites and their travel agents to negotiate airfare prices to fit within their budget, leaving more money available for other travel expenses.
Things You'll Need
Do an online search for airfare to your destination using a Monday or a Tuesday as your departure day and a Thursday or Friday as the return day. Be open to leave at anytime during the day.
Browse the price offerings from a number of sites. Take note of which prices include tax and which exclude it. Tax is often as much as, if not more than, the actual airfare. For example, kayak.com includes the tax in the total, but many other websites do not.
Adjust your search by changing your departure to a different airport or by adding multiple stops on your flight. Nonstop flights are more convenient and therefore more expensive. If you are willing to change planes mid-trip, you may save more money.

Visit the websites of the airline companies with the best price offerings. Sometimes a company will offer their best prices directly to the public via their website. Often these deals are available for a very limited time, so be prepared to purchase your tickets immediately.
Check wholesale airfare websites. Wholesale sites usually offer deals on round-trip flights, international flights, group sales or business class tickets. They have deals available for a limited time at very low prices.
Make a list of the top three best prices. If you are satisfied with a price and route, purchase your ticket online using a credit card; otherwise, continue to step 7.
Call your travel agent and tell her what deals you have found. Ask if her agency can make a better deal. Travel agents have access to vacation packages that may also be able to get you deals on car rentals, hotels and other travel amenities.