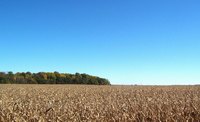 If you live in Michigan and are looking to obtain funding for your small business, you can apply for grants from the state government. The state of Michigan currently has many grants available to small business owners. Grants are gifts, not loans, and unlike loans they do not need to be repaid. There is a simple yet systematic process to follow to obtain a grant to fund your small business in the state of Michigan.
Determine why your business should be issued a grant. Government grants are usually issued to businesses that can have a substantial positive impact on the community. Figure out how your business makes an impact. Answer these questions: how does my business help the community? Does it create jobs? Does it help revitalize an impoverished area? Does it provide an essential service that is lacking from the community? Explaining how your business answers these questions increases the possibility of you being issued a state grant.
Research available grants. The state of Michigan offers many different grants, and most of these can be found online. Websites such as Business.gov list state grants available to small businesses in Michigan.Talking to other small business owners and contacts may be a good way to find out information on state small business grants, too.
Write a grant proposal. Grant proposals are papers that explain who you are, what your business does, why your business needs funding and what you plan to do with the funds. An effective grant proposal will make a compelling case as to why you should be issued the grant. If you do not have proposal writing experience, it may be good to hire a professional small business grant writer. Grant writers have extensive experience with writing proposals and will be able to write a quality grant proposal for you. Professional grant writers charge an average of $60 per hour for their services.