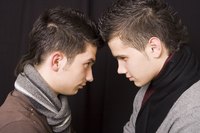 Employee conflict resolution is an important concern for companies today as employee conflict is known to cause disruptions in business activities. The key to mediation of employee conflict is not just to resolve the conflict, but to resolve it in such a way that both parties feel obligated to cooperate for the betterment of their own interests as well as the interest of the organization itself. An inherent need for the company to step in, to resolve employee conflict, exists because the company bears a major chunk of the cost of these conflicts.
Select an impartial mediator acceptable to both the parties. The mediator can be an internal manager with extensive experience in resolving similar conflicts, or the mediator can be an external professional hired specifically to bring his expertise and impartiality to facilitate conflict resolution.
Make sure all parties connected to the mediation agree to the selected mode and means of mediation. Unless both parties are ready to participate constructively, the mediation process cannot be successful. It is important to convince both parties that conflict resolution is in everyone's best interest.
Communicate the mediation timing, venue and applicable procedures to all parties well in advance in order to allow them to adequately prepare for the mediation proceedings. This is important to help the mediation process succeed in the long term as both parties need to be well prepared and should be given an opportunity to prepare to address their concern.
Conduct mediation in a friendly environment and do not make it appear extremely formal. A casual and amiable atmosphere adds flexibility and allows both parties to adjust at their best. Create a balanced environment suitable for mediation that it not too formal or too casual.
Provide an opportunity for each party to express his concerns while making sure that the mediation process does not extend for too long. Too short or too long mediation meetings are often more likely to be stuck in deadlocks.
Negotiate a solution while keeping in mind the constraints associated with each party. A successful solution will benefit both parties and will provide a fair resolution to the conflict if it has to be resolved completely.
Record proceedings of mediation to make sure that there is no misinterpretation of the results achieved during the meeting. It is important to list all the major conclusions of the meeting in concise and understandable language approved by both parties.