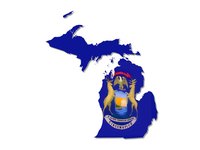 Nonprofit organizations provide crucial social services for those in need. Charities of all kinds and religious, educational and scientific organizations can organize by officially filing as a nonprofit corporation. Businesses form a nonprofit in Michigan by filing with the Michigan Department of Energy, Labor and Economic Growth (DELEG). Certain organizations may also need a license to solicit or hold charitable contributions in Michigan. An organization that files with DELEG and obtains any necessary license may then solicit contributions and conduct business in Michigan.
Things You'll Need
"Articles of Incorporation" form
Internet access
Printer
Charitable-license forms
Decide between a membership and directorship option for management purposes. If a board of directors exists for your Michigan corporation, the directors manage the nonprofit corporation. Otherwise, the members control the organization through voting. You must have at least three directors if you choose to have a board of directors for your Michigan nonprofit organization. (see References 1)
Access the DELEG "Articles of Incorporation" form for domestic (Michigan) nonprofit corporations (see Resources). Fill out the form to file and start your nonprofit in Michigan.
Make out a check or money order to the "State of Michigan." As of 2010, the fee is $20. Fill out an "Expedited Service Request" for faster service (see Resources). As of 2010, the additional fees for expedited service are $1000 for one-hour service, $500 for two-hour service, $100 for same-day service and $50 for 24-hour service. You may also pay by credit card and file by fax with the Michigan Electronic Filing System (MICH-ELF). Fill out the "Mich-Elf Application" form and fax it to 517-241-6445 to get a filer's account number (see References 2). You can also pay by credit card if delivering the form in person.
Mail in or deliver the form and fee. Fax to 517-636-6437 if using the MICH-ELF filing system. File in person by visiting 2501 Woodlake Circle in Okemos, MI. Use the following address if mailing in the form:
Michigan Department of Energy, Labor & Economic Growth Bureau of Commercial Services Corporation Division P.O. Box 30054 Lansing, MI 48909
Access the "Request for Exemption" form (see Resources). Normally, you must file for a charitable-solicitation license if you solicit or receive more than $8000 in Michigan or hire anyone for fundraising. You must also generally file as a charitable trust if holding property for charitable purposes. Read through the form to see if you qualify for an exemption. Send the form to the following address if you are exempt for any reason:
Department of Attorney General Charitable Trust Section P.O. Box 30214 Lansing, MI 48909
Fill out the "Initial Solicitation Application/Registration" for a solicitation license (see References 3). Fill out the "Charitable Trust--Registration Statement" if you must register as a trust (see References 4). You must also fill out a "Charitable Trust Inventory" form (see Resources). Both licenses are free. Use the same filing address used for the exemption form.