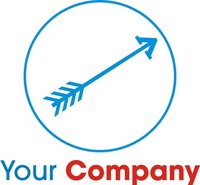 Vistaprint is an online printer and office supply store that businesses and individuals in use for their printing needs. It offers a wide array of products, ranging from business cards and T-shirts to promotional giveaway items such as pens and magnets. In addition to applying your images or slogans to these products, Vistaprint also offers users online tools they can use to create their own logo. The logo-making wizard it provides for doing this is fairly simple--it walks you through the necessary steps.
Go to Vistaprint's website. Scroll down the page to the "Shop for Business" section and under "Free Products" choose "Free Logo Design."
Under the "Add Text" tab, enter the text or name you want printed with your logo design. Then click "Next."
Click on the "Browse by Industry" or the "Browse by Style" and select the category you want to use. From the pages of icons offered, choose the one you want to use. This will take you to the "Font" page.
Choose the "Font" type you want to use for your logo. In the next section, choose the text design option you want. For example, you can choose to have a drop shadow or the background fill for your text.
Choose the "Color Scheme" from the sets of swatches offered. This will take you to your finalized logo design. You can apply this logo to any of your Vistaprint products at no cost, or you can pay a fee and download the logo design for your own use.