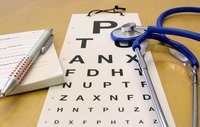 MassHealth is a Medicaid program that provides health insurance coverage to low- to medium-income people who live in Massachusetts, according to MassResources.org, an informational website on Massachusetts assistance programs. Depending on your eligibility, you will either get coverage for health care straight from MassHealth, or MassHealth may pay a portion of your insurance bills through the Premium Assistance (Family Assistance) program. Premium Assistance is for employed individuals between the ages of 19 and 64 (and their children) who have private health insurance through an employer and need help paying their premiums. Those who are HIV-positive, under age 65 and have private health insurance may also be eligible for Premium Assistance.
Things You'll Need
Medical Benefit Request form
Obtain a Medical Benefits Request (MBR) application form and information packet; the MBR form is used for various MassHealth programs, including MassHealth Premium Assistance. You can get an application in one of three ways: by calling the MassHealth enrollment center at 888-665-9993 and requesting that an application packet be mailed to you, by downloading a packet from the MassHealth website (see Resources) or by picking up an application at an approved community health center. To locate a community health center near you, call the League of Community Health Centers Patient Referral at 800-475-8455 or use the locator listed under resources.
Read through the application instructions and fill out the application; remember to sign and date it. Make a photocopy of the completed application for your own records.
Gather required documents to submit with your application form. You will need to show proof of the following: your identity, U.S. citizenship or immigration status, birth dates and Social Security Numbers of everyone in your family, proof of wages or self-employment, proof of other income, bank statements, a photocopy of your private health insurance card and proof of your disability, blindness or HIV/AIDS status (if applicable). Call MassHealth if you need help with obtaining any documentation at 888-665-9993.
Mail the completed application form and all proofs to: MassHealth Enrollment Center Central Processing Unit P.O. Box 290794 Charlestown, MA 02129-0214