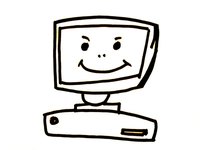 Opening a computer business can be an extremely lucrative venture. However the start-up costs for some computer businesses can become quite expensive, depending on what type of services your computer business conducts. Many different types of computer businesses exist, including a computer hardware and software retail business and computer repair. Operating a computer business requires a lot of preparation.
Things You'll Need
Business plan
Business equipment
Business supplies
Business license
Employees
Business space
Make sure you have sound knowledge in the type of computer service you are going to be conducting in your business. Technology improvements in the computer industry are perpetually changing so computer services have to constantly evolve in order to keep up with the demand for competent service companies.
Contact other computer companies to know what kind of services are available and what type of computer businesses may be needed in the local area. Contacting area computer businesses also can give you an opportunity to ask questions for valuable information, such as their computer service prices and hours of operation. The information and knowledge gained by talking with competitors is vital when attempting to stay one foot in front of the competition.
Apply for a business loan from a financial institution, calculating how much you will need for start-up costs and maintaining the business for at least three months. Obtaining money for a business venture can be done relatively quick, however, you should have a viable business plan detailing your business intentions for the next two to five years.
Obtain any business requirements needed for operation in your local area, including any licensing and insurance needed for the type of service you will be conducting.
Locate an appropriate location for which to open the type of computer service business you will be conducting. Location and size of office space greatly depends on the type of service you will be running, because any retail computer business should be centrally located and easily accessible by patrons. Make sure to sign up and pay for any utilities needed, such as electricity and water.
Hire any employees you may need in your computer service, including technicians, sales associates or customer service personnel.
Purchase any equipment or supplies your computer business may need, including hardware, software, office supplies or any equipment necessary to repair computers.
Determine service prices and hours of operation, along with detailing grand opening information and any specials you may run in order to set your business apart from the area competition.