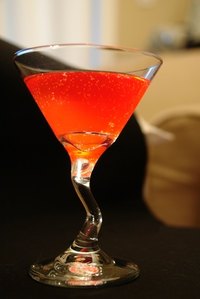 To sell any alcoholic beverages in a restaurant or business, you must obtain a liquor license. In Idaho, the Alcohol Beverage Control Bureau (ABC) of the Idaho State Police is responsible for granting liquor licenses. You will need several types of documentation to meet the license application requirements.
Things You'll Need
Building lease or deed
Business floor plan
Seller's permit
Incorporation or partnership documents
Fingerprint cards
Applying for an Idado Liquor License
Gather copies of all required documents. These documents include: copies of the building lease or warranty deed and registration for your business; documentation of your Idaho seller's permit number granted by the Idaho State Tax Commission; copies of the business' articles of incorporation or partnership that are filed with the Idaho Secretary of State; and a floor plan showing where you plan to sell alcohol on the property. The floor plan diagram should show all rooms, tables, kitchen facilities, outdoor areas and the location where the liquor license will be displayed. If you own a restaurant, include a copy of the menu.
Complete fingerprint cards. These are required for the primary business owner and all other applicants involved in your business. The Idaho State Police offers fingerprinting and criminal history background check services. You can request these services at the state police headquarters in Meridian, or contact your local state police agency to see whether it offers fingerprinting. Applicants are responsible for paying the fees associated with these state police services.
Complete the liquor license application. This application is available on the Idaho ABC website. In addition to the required documents, you must provide information on the kind of alcohol you plan to sell, the type of business you have and the business history of all applicants. The completed application must be signed by a notary public.
Mail the application, documents and license fees to the Idaho Alcohol Beverage Control Bureau. The ABC has 90 days to approve or deny your liquor license request. Send the completed application materials to:
Alcohol Beverage Control Bureau 700 South Stratford Drive STE 115 Meridian, ID 83642