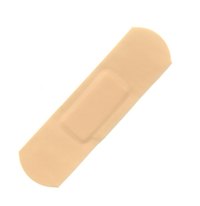 Eliminating scars from cutting can be an important part of regaining your emotional and physical well-being. Even if you've broken the cycle of cutting, you can be left with telltale scars that last a lifetime. You can wear clothing to hide them or try concealing them with lotions or makeup, but why live with your old cutting scars if you don't have to? Visit a beauty supply store or pharmacy to purchase an over-the-counter product designed to aid you in your desire to eliminate scars. Products are usually in a gel, cream or oil form and are relatively inexpensive.
Purchase an over-the-counter scar treatment. There are many products available, and they are usually located in the skin-care aisle. Good-quality scar treatments are available for less than $30, as of June 2010.
Apply the gel or cream to the affected area according to the manufacturer's instructions. If you have a cut that has not yet healed, wait until the wound has closed to apply the treatment.
Continue to apply the treatment, taking care to use it daily and as instructed by the manufacturer for optimal results. Keep in mind that it takes regular applications over several weeks for the treatment to effectively fade and smooth scarred skin.
Cover the scarred area with sunscreen when you are outdoors to keep skin from darkening.