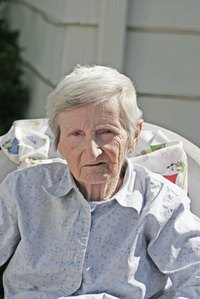 Elder financial abuse includes things like taking someone's money or property, using his property without his permission, using his credit cards without permission, forging his signature on legal or financial documents and pressuring him to sign legal or financial documents he doesn't understand or doesn't want to sign. Billing Medicare or other forms of health insurance for services not provided is also considered financial abuse. Perpetrators often include family members but professional caregivers and others can also take advantage of elderly people.
Safeguard your financial well-being by making out a durable power of attorney, a legal document that appoints someone to manage your finances for you if you cannot do it yourself for any reason. By making a durable power of attorney, you make sure someone you trust fills that role if needed. An attorney can draw up the papers for you.
Ask an attorney to review any legal or financial documents you don't understand before you sign them. For that matter, even if you think you do understand them, it doesn't hurt to have an attorney review them before you sign.
Contact Adult Protective Services in the county in which you live to report financial abuse. A social worker will investigate, help you take steps to protect yourself and help you report any criminal abuse to the proper law enforcement agencies.
Call the police. If someone has stolen money or property from you, the police will investigate and the district attorney will prosecute the perpetrators if it is determined that a crime was committed.
Contact the Office of the Inspector General at 800-HHS-TIPS (800-447-8477) to report suspected Medicare fraud if you think a health care provider is billing Medicare for services you did not receive. If you have health insurance other than Medicare, contact that insurance provider to report suspected fraud.
Contact the Ombudsman program in your state to report financial abuse that occurs in a nursing home or other elderly care facility. (See Resources to find the Ombudsman program in your area.)
Schedule an appointment with a counselor if you need help dealing with the emotional effects of abuse. People often feel depressed, anxious and ashamed after experiencing abuse and a counselor can help you cope.