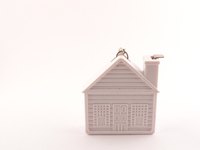 Paying a home loan for a friend or relative is becoming more common in these difficult economic times. If you would like to do this for someone you know and would like to remain anonymous, there are some important things to know. The process may differ depending on the type of loan and the financial institution that owns the loan.
Things You'll Need
Loan-holder information
Payment amount
Financial institution
Cash or credit card number
Gather some specific information regarding the loan holder's account, including the name of the bank or mortgage company, the payment amount and the loan number. If you do not know the payment amount, find one additional piece of information to confirm the account, such as the loan holder's address.
Call or visit the financial institution. Explain that you would like to make an anonymous payment and provide the loan holder's personal information. The bank or mortgage company will not release any information about their customer, so it is important that you can provide them with several pieces of information to confirm the account.
Be specific that you would like to pay one month's payment, rather than making a principle only or escrow payment. This is important to ensure that the loan holder does not owe any additional payments for that month.
Pay in cash, if possible, in order to keep the transaction completely anonymous. If you are paying over the phone, you may provide a credit card or checking account number; however, this information may be provided to the account holder.
Ask for a receipt. If the account holder does not confirm that the payment was applied, you will need documentation to prove that you completed the transaction. For privacy reasons, the receipt will not include the loan holder's account number, but you should request that the name and address are documented as well as the date and time of the transaction.