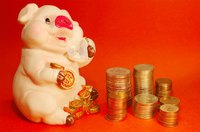 A captive insurance company is an insurance company specifically designed to underwrite the risks of a single firm or group of related firms. Captive insurance companies are formed when traditional insurance does not offer the pricing or flexibility necessary for a business to properly insure the risks it takes. Captive insurance companies also have several tax advantages which make them attractive from that standpoint. However, there are many risks and complexities involved in creating and managing these insurance companies.
Things You'll Need
A law firm specializing in insurance issues
Capital for an insurance company
Insurable risks
Staff with insurance experience
Creating a Captive Insurance Company
Select a domicile. Captive insurance companies are often set up overseas, particularly in Bermuda and the Cayman Islands. They are also organized in some U.S. .states, most often Vermont and Hawaii. The choice of domicile is primarily driven by tax and legal considerations. Some countries have lax insurance capital requirements, and others will charge nominal or no corporate income tax.
Find appropriate legal and accounting advisors. There are several law firms that specialize in captive insurance companies, and have a wide body of knowledge relating to how these firms should be organized and run. Given the positive tax implications of a captive insurance company, it may be wise to engage a specialized accounting firm in the task of structuring the insurance company and its investments in order to maximize after-tax profits for the parent company. If this is not economical, many large law firms and accounting firms have specialized staff who understand insurance issues. A larger company may use these firms instead (in fact, some of these companies will hire specialists for assistance in certain parts of the work, while performing other tasks that they can do more effectively themselves).
Select insurable risks. In many cases, a typical insurance company can insure against most common risks. For example, a mining company would not need to set up a captive insurance company to provide health insurance for employees, or auto insurance for the firm's trucks, or officers' and directors' insurance for management. However, it might need to set up a specialized insurance company in order to handle the risk of a mine collapsing, or a particular kind of equipment malfunction.
Compare the costs for each insurance contract. There are insurance companies that specialize in unusual risks, and they may be able to take on specialized risks even if mainstream companies are reluctant to. Since these companies often have more experience and resources than the captive insurance firm, they may be able to offer a low enough price to offset the tax benefits. While the cost of bidding out each risk is high, the net benefit is that the long-term cost is minimized.
Find appropriate staff to manage the new firm. Once the captive insurance company is up and running, it is crucial to have the right people in charge. A captive insurance firm often insures against unusual risks, so lax underwriting can lead to catastrophe later on. The specialized law and accounting firms may be able to function as executive recruiters and compensation consultants, pointing to the right people for the work. The ideal compensation arrangement is a long-term one that avoids the temptation to ignore risks.