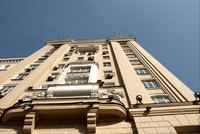 Checking for bed bugs is essential if you are wake up with bites and the urge to scratch. Bed bugs are small brown bugs that feed on the blood of humans by injecting two hollow tubes into your skin. Their bites can cause skin irritation or rashes, which can turn into an allergic reaction, because bed bugs release a harmful chemical into your body every time they bite. Old couches, window sills and hotel beds may harbor bed bugs. Testing for bed bugs can help you get a good night's rest without fear of countless bumps in the morning.
Things You'll Need
Spot check your bed. Using a pair of disposable gloves, peel back your comforter and bed sheets and run your fingers along the upper and lower seams of the mattress and the mattress tag. If your gloves show small black spots, then you have bed bugs; the black spots are their fecal matter.
Check around your mattress. Dampen a rag and wipe down your headboard. This will clean all of the fecal matter spots. In addition, wipe nearby items and furniture, such as television remotes and night stands that have dim lighting, because bed bugs are nocturnal and hate light.
Check for dead skin. Bed bugs shed their skin and lay eggs near and around your bed, which results as an excellent indicator of bed bugs. The eggs look similar to grains of rice.
Smell the room. The odor of a bed bug infestation has been described as "spoiled raw beef, musk or red raspberries," according to the Bed Bugs website.
Buy a new mattress every 5 to 7 years. Bed bugs will appear in your bed over time. A new mattress will get rid of your bed bugs. Washing your sheets in hot water and bleach will get rid of the potential bugs in your sheets.