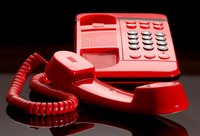 Mary Kay Cosmetics is a direct-sales company that relies on its sales team to sell products to the public. The company sells the products to the consultant at wholesale price; the consultant then sells the product to the consumer. All of the sales team consultants, directors and national sales directors start their Mary Kay career in the same position---the independent beauty consultant.
Your first order with the company is your "inventory order." The company gives bonus products to women who order at Mary Kay's predetermined wholesale levels. It is not required that you order at these levels. The minimum wholesale first-time order is $200 plus tax and shipping.
Things You'll Need
Mary Kay agreement
Pen
$100 plus tax and shipping
Find a Mary Kay consultant to become your sponsor. You will need a sponsor or recruiter to sign up "under their team" before you can sell products or order. If you do not know a Mary Kay consultant, then look for one under the official "consultant finder." Go to the Mary Kay website and click on the box that says "find consultant."
Contact the consultant and ask for sponsorship.
Sign your Mary Kay agreement. Pay the fee for your starter kit. As of 2010, this kit is $100 plus shipping and tax. If you sign your agreement and pay your fee online, you will receive a consultant number. This number will consist of two letters and four numbers. Write this number down. If you are sending your agreement through the mail, you will have to wait for your consultant number to come in the mail.
Log on to www.marykayintouch.com. This is Mary Kay's consultant ordering site.
Type your consultant number in the box that requires your Mary Kay ID. The box will be case-sensitive, so type the letters exactly as they appeared on your receipt.
Type in your password. If you do not yet have a password, create one. Hit "enter."
Proceed to the tab at the top of the page that says "ordering."
Enter the form and begin selecting the items you would like in your first order. Remember the first order must be no less than $200 wholesale. As you add products, you will notice that the prices do not change until you reach $200 in your wholesale ordering.
Review the order when you are finished. Use your credit or debit card to finish the order and receive confirmation.