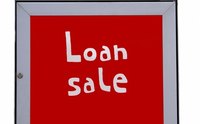 When payment on a payday loan is late, it is not uncommon for a company to request a writ of garnishment from a court. In this event, your employer must lawfully withhold a specified amount from your paycheck to be forwarded to the court. The court then makes payments to the payday lender. Because wage garnishments can be a hassle, stopping them is never unwise.
Things You'll Need
Claim of Exemption form (if applicable)
Negotiate a pay-off option. If you are able to scrape enough funds to pay your loan in full, the wage garnishment will be stopped. Or, offer to satisfy the back payments in exchange for an end of the garnishment. Keep in mind however, if you obtain another loan to end your garnishment, that the interest rate on the new financing must be lower than the rate you are paying on the payday loan for the transaction to make sense.
Request a loan renewal. Chances are, if your wages are being garnished, you have run out of opportunities to renew the loan. However, you have nothing to lose by asking. If you are experiencing financial hardship, explain your situation honestly.
Ask the court for relief. If your lender will not budge, file a Claim of Exemption form in court. A Claim of Exemption form lists your monthly expenses, gross income and dependents. It also allows you to explain why the garnishment is impeding your ability to financially provide for yourself. After the form is filed, you will be given an opportunity to plead your case in open court (see Resources). Contact an attorney if you need help. If you can't afford and attorney, there are community legal clinics which offer free advice (see Resources).