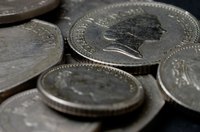 Living off the minimum wage and tips can be difficult and will require you to cut unnecessary spending. One advantage of living off minimum wage is that you learn how to discipline yourself in your finances and you also train yourself to treasure the more important things in life such as your faith, family, friends and helping those in need.
Use public transportation. If your job is near public transportation, call your local transit authority and request the schedules of the buses that you ride the most to and from work. Also ask about monthly passes or discounts since a monthly pass may be cheaper than having to scrape up bus fare every day. If you don't live near public transportation, ask a friend or co-worker for a ride to and from work. Help out with the costs of gas and be on time when the person arrives.
Cook at home. Use the ingredients you already have in your pantry to fix meals and don't shop for groceries until you're almost out of things to cook. For example, if you have some leftover spaghetti sauce in the freezer and some ground turkey in the refrigerator, you can make turkey meatballs with either pasta, potatoes or rice.
Apply for low-income housing. Depending on your city, you can visit the local housing authority office and fill out an application for a Section 8 voucher. With the voucher, the housing authority pays part of your rent and you pay the rest. Sometimes you may be put on a waiting list and there are also times when the waiting list is closed for a certain period of time, so when you hear that the housing authority is taking applications, apply immediately.
Find bargains whenever you can. Cut out manufacturers' coupons of the products you use the most, and take advantage of weekly supermarket sales. Also shop at dollar stores such as Dollar General and Family Dollar because these places often carry items that you can get at the supermarket but a lower prices. Also get your clothes from affordable places such as Target and Wal-Mart.
Save as much as your income allows. An emergency savings account is important because health emergencies may arise or you may lose your job one day. You can also save money for leisurely things such as new outfits, concert tickets or new household furnishings.