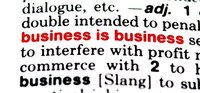 The best way to learn the nuts and bolts behind running a business is through experience. However, prior to launching or joining a business venture, you can familiarize yourself with some business fundamentals. The more extensive your knowledge upfront, the better your decision making will be once the venture takes off.
Perform market research. Most businesses start with an idea. Before taking any steps toward creating a business plan or seeking financing, take a look at the market. Is there a growing need for the services the business provides? Does your business serve the needs of the customer in a new way? Assess the growth opportunities for the business concept and its adaptability to the future.
Register for a small business startup course at your local Small Business Administration office. The Small Business Administration holds courses on the essentials of writing a business plan, operating your small business and creating an exit strategy.
Find a mentor. Again, the Small Business Administration can help you find a mentor who has extensive experience in entrepreneurship through its Service Corps of Retired Executives (SCORE), or you may opt to find someone in your personal network. Advice from seasoned business professionals can save you time and money in the long run.
Read books, articles, studies and blogs on the history and current state of your industry. Experience is a great teacher, and so is mentoring under a great leader, but gaining a personal understanding of the industry where you work allows you to use your own critical thinking when faced with business challenges. You become your own resource in solving problems and creating better products and services for customers.