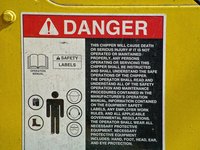 Safety procedures in the workplace are only effective when they are followed every day by the entire staff. Instilling the importance of following safety procedures is the responsibility of the supervising manager. Full hands-on training that exhibits proper use of the safety procedures makes the process more clear to all involved. Enforcement of safety procedures must be consistent while delivering disciplinary action swiftly. Follow every detail of the safety procedures as closely as possible to avoid incident and injury.
Things You'll Need
Safety operations manual
Pen
Paper
Safety equipment (optional)
Review the instructions for the safety procedures to make sure you fully understand every feature of the plan. Work from the operation manual or most detailed source available. Don't rely on warning stickers and pictures.
Acquire any necessary safety equipment required in the safety procedures. Some safety plans require that hard hats, gloves, goggles, steel toe boots or special clothing be worn (in factory settings).
Practice the activity several times using proper safety procedures to fully comprehend each part of the process and the reason it's important. Make notes about your observations during this exploratory process and share them during the demonstration.
Create a disciplinary system for those caught operating outside of safety guidelines. Some companies determine that serious safety breaches do not allow for multiple offenses before dismissal.
Demonstrate the safety procedure and include your notes and observations. Give examples of extreme situations and possible problems that may occur when the safety guidelines are not followed. Ask employees to reserve questions for the end of the demonstration.
Explain the disciplinary plan to the people who have been instructed on the safety procedure so that they're fully aware of the consequences for failure to comply.
Hold the staff and yourself to a high standard, making sure the safety procedures are closely followed and disciplinary action is carried out in accordance with the explained plan.