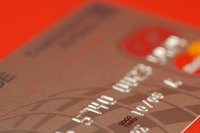 Using a prepaid MasterCard has many benefits over using a traditional credit card. These cards provide the convenience and capabilities of a credit card, such as making secure online purchases, without the interest rate and monthly billing statements that accompany traditional credit cards. Unlike debit cards, a prepaid MasterCard is not directly linked to your checking account; therefore, you can use it while traveling, for teaching kids financial responsibility, or for giving as a gift with no fear that your account information will be compromised.
Locate a distributor of prepaid Mastercards. Many popular retail locations such as Walmart, Target, K-Mart, Walgreens, supermarkets and gas stations carry prepaid Mastercards. You can also find them at your local bank branch or by visiting MasterCard's website.
Determine how much money you want to pre-load onto the card. Most distributors require a minimum starting amount of $25. The maximum amount that your are allowed to have on the card varies depending upon the type of prepaid MasterCard that you purchase. A reloadable gift card purchased at Wal-mart or the supermarket may have a limit of $100 to $500 dollars. You may purchase prepaid Mastercards with a $10,000 limit from your bank or directly from MasterCard.
Purchase your card. If you are buying your Prepaid MasterCard from a retailer or a bank, you will need to pay a one-time fee of $3.95 for the card in addition to the amount that you wish to put on the card. Tell the cashier how much money you want to load onto your card. You may pay for your purchase with another credit card, a debit card or cash. If you are purchasing a prepaid MasterCard online, visit MasterCard's website and choose the card that best suits your needs. You can choose from a gift card, daily use card or traveler's card. Provide your name and contact information as requested by MasterCard and use a debit or credit card to pay for your purchase at checkout.