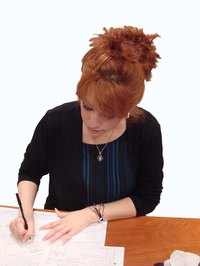 Competencies provide a way to observe and measure key skills and behaviors of employees. They offer an actionable list of abilities that serve as a guideline for job performance. As a planning tool, they help develop employees and assist in recruitment efforts. In succession planning, competencies aid organizations in selecting the best personnel for critical open positions. Companies have different types of competencies often grouped into models, such as core or job-specific competencies. When assigning competencies to employees, the company maps competencies to job descriptions, development plans and training programs. This provides an additional method for segmenting competencies and clarifying expectations.
Identify key job roles and write out detailed job descriptions. Each job should have a job description that includes the primary job responsibilities. Also, include required skills and knowledge specific to the job. This provides a framework when mapping competencies.
Develop a list of competencies for the organization. This list should identify the skills employees should demonstrate in the workplace. Human resources professional may work with organizational development consultants to determine the behaviors and knowledge that should comprise the list of competencies.
Map competencies to job descriptions, development activities and training plans. Work with managers to determine which competencies align with a job description. Companies also map competencies to development activities such as improving in a specific skill or a training course. For example, an organization may link the communication competency to a public speaking training program.
Share competency maps with the workforce. By communicating the competency map with employees, it provides an understanding of job responsibilities. Identify the competencies mapped on the job description then provide an updated job description to employees.