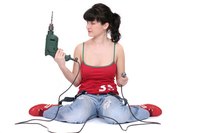 There usually comes a time when all relationships come to an end. This is not limited to personal relationships. All business relationships also eventually meet the same fate. There are several methods to end a contract of employment. For example, an employee might quit, retire or be forcibly dismissed. No matter how employee and employer part ways, certain procedures and paperwork must be completed to finalize the ending of a business relationship.
Make a decision using your best judgment on why your employee should be dismissed. If he is leaving voluntarily, ask him why and make notes if necessary.
Discuss the contract termination with your employee and what it entails. If you owe him severance, discuss how and when he will receive it. Refer him to the original contract if he has a disagreement or question.
Take notes and keep them in case an explanation of dismissal is needed. An employee has a right to an explanation of dismissal and can ask for one within 3 months of being dismissed or leaving.
Fill out any termination paperwork, given standard by the department of labor, and forward it to payroll, federal and state tax institutions and cooperate headquarters.