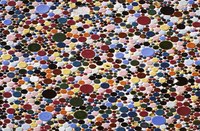 Posting job vacancies is a critical first step in the hiring process. The job vacancy listing conveys to potential candidates the important elements of the job, but most importantly, it lets you target your vacancy to the right candidates. More is not better when it comes to generating responses and resumes. With the right approach, you'll be able to attract the best candidates and find the perfect person to fill that job.
Create a job description, the starting point for any job posting. It should be accurate and up to date, listing the actual tasks performed in the job. A posting should also include an indication of background and educational requirements. Ensure that these requirements accurately reflect the job.
Define your ideal candidate. Based on the job description, list the traits and characteristics of your ideal candidate. You won't be able to list all of the job requirements in your posting, so you'll want to hit the high points. Determine the critical "must do" tasks that the employee will need to perform effectively, as well as the "must have" skills for the position.
Decide the best methods of reaching your desired candidates. Though many people think online is best these days, that's not always the best choice. It will depend on the type of individual you're attempting to recruit and whether you're casting a broad net or focusing on candidates close to home. The local paper's classified section can still be a good choice for certain types of positions--for others, posting on social media sites can be the best option--and sometimes you may choose to simply search within your own organization.
Sell the position--but don't oversell. With a clear picture in your head of the type of candidate you're looking for and a good idea of the communication channels to reach those potential candidates, your next step is to sell the job. Be careful here, and be more concerned with quality than quantity. You want to attract those people who have the qualifications you're looking for, as well as those who will truly enjoy the job. So you'll certainly want to share the benefits of the position, but don't mislead. In the human resources field, the phrase that is used is: "Provide a realistic job preview."
Monitor responses, and make modifications as appropriate. The great thing about using social media and online job services is that you can easily change your job posting if you're not seeing the results you'd like. Maybe you're getting a lot of applications, but the skill levels represented are lower than what you're looking for. You have the opportunity to change your copy to better convey your job requirements. Ultimately your goal--as well as the candidate's goal--is to find the perfect match. Learn from your ongoing and past experiences in terms of what works best to convey the benefits of working for you.