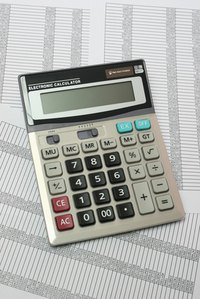 Businesses must pay taxes on a quarterly basis to the Internal Revenue Service. Because a business must pay taxes four times a year, it must estimate income and loss to file business taxes. For small businesses, these taxes are known as self-employment taxes, and in 2010 comprise a 12.4 percent Social Security tax and a 2.9 percent Medicare tax for a total obligation of 15.3 percent.
Things You'll Need
Estimate your income. The simplest way to estimate your business' income for the year is to base it on last year's. Using last year's figures, you can assume that each quarter will be about the same but add an additional 5 percent to ensure that growth is factored in. Use IRS Schedule C to factor profit and loss. Deduct allowable business expenses. Then review IRS Schedule SE to find your tax bracket.
Take the self employment income deduction. As of tax year 2009, the IRS permits a 7.65 percent deduction in your business income prior to applying your corresponding tax rate. As an example, $50,000 in business income less the IRS's 7.65 percent allowance exempts $3,825, making the businesses income $46,175.
Estimate your business taxes. Multiply your business income by 15.3 percent. Using the above example of $46,175, multiply that income it by 15.3 percent—your estimated business taxes would be $7,064.77.