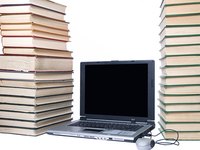 A brief represents a consolidated outline or summary of a legal case. Briefs help law students refresh their memories during class so that students can answer various questions. Most professors do not require students to turn in briefs for a grade. There are several ways to prepare a law school brief. You can create a case study for each brief using a basic outline or even by using different highlighters to brief the text in your textbook.
Read the case initially so that you grasp a solid overview. You should be able to recognize the citation like 24 F.2d 1234 and case title, which describes the plaintiff and defendant. A short rule of thumb is to know who sued whom for what.
Identify important case facts, such as when something occurred, that will help you understand the litigation issue(s). Avoid writing too many unnecessary facts, which will create a long brief. Facts are not as essential as the legal principles used to decide the case.
Determine the case holding, which is the court's answer to the legal issue. For instance, highlight whether the court said yes or no regarding whether the National Football League can operate as one business instead of separate entities by team.
Review the court's reasoning and assess how the case has changed the law. Some cases set precedents when the issue is new or has never been considered as the case presents it. Analyze the legal principles that the court utilized to make its decision, which often will reappear on your final exam.
Evaluate concurring and dissenting opinions, if applicable. Concurring opinions exist when a judge agrees with the holding though based on a different rationale. Some cases will not have any dissents while others will have multiple. Identify each opinion by the name of the judge(s).