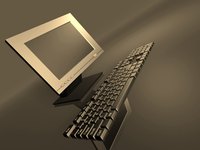 Training on procurement (buying quality products and services at the best price) involves learning policies and procedures associated with ensuring fair competition while avoiding fraud. Many corporations and government agencies offer free-training events and resources related to procurement of commodities and services. Their goal, to ensure that proper procedures are followed, teaches how to complete submissions correctly.
Access training and manuals from the United States Treasury Department's Office of the Procurement Executive website. Find out about reverse auctions and how to evaluate vendors. Obtain courses from the Defense Acquisition University website on acquisition management and law, cost estimating and financial management.The IRS website provides guides to doing business with the government. You can also learn about electronic commerce for procurement professionals.
Contact your state's finance office to learn about free workshops and seminars. For example, the Massachusetts Office for Administration and Finance website provides free workshops for learning how to do business with the state. Learn where to find bidding opportunities, procurement and grant opportunities and how to bid for statewide contracts. Training prepares people to use the state's electronic procurement system and sessions are typically offered regularly throughout the state.
Access the free Recovery Act Opportunities: How to Win Federal Contracts training course from the Small Business Administration website. Learn how the contracting process works and see if government contracting is appropriate for your business. Other free training courses cover topics such as a guide to winning federal contracts as a veteran or woman entrepreneur.
Search the YouTube.com website for videos about procurement. For example, learn about IT financial, procurement and asset management on YouTube.
Review the National Contract Management Association reading list on its website and obtain these books at the local library. For example, read about and learn how to conduct contract negotiations, estimate costs and contract prices, lead buying and selling teams, manage performance based (payment based on the incentive to reduce costs) acquisition and manage risks. Learn how to create solicitations (request for quotes, invitations to bids or request for proposals) and create successful proposals that enable efficient, cost effective source selection.