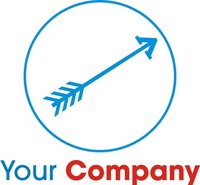 A good logo makes a visual statement about the company that customers can identify instantly. Most companies choose between three logo types. Font logos, such as IBM or Sony, are created by taking a company name and modifying it with visual appeal. Illustrated logos portray a company's statement using an easily identifiable image. For example, a veterinarian's logo can display a dog or a jeweler's logo can display a necklace. Abstract logos, such as Nike's logo, are symbols with no inherit meaning, whose value only becomes apparent with heavy promotion over time. Unless you have a very large marketing budget, use a simple font logo or image logo.
Things You'll Need
Graphic design software
Color printer
Define the statement your company wishes to make with the logo. Define what you are selling and who your customers are. Determine whether you will focus on low-cost, affordable products or high-end products. Figure out how your company is unique from the competition.
Analyze competitors' logos and look for similarities between them. Create a logo statement that differentiates your logo from others. For example, if your competitors use conservative images, create a statement that makes your company stand out by using flashy logo images.
Use logo text that illustrates your logo statement. Use elaborate fonts if your company symbolizes expensive or luxury items. Use modern fonts if your company wants to portray a high-tech image.
Choose one key benefit to illustrate with your logo. Logo statements need to be instantly visible; multiple statements within one logo confuse consumers.
Create your own images and avoid using standard clip art, which is too generic to make a logo statement.
Keep your logo simple so that it will look good on all business correspondence. Use a maximum of three colors for easy color printing. Stick to clear images and color schemes that will keep their clarity when they are reduced or enlarged in size. Test reducing your logo to fit on a business card and enlarging it to fit on a storefront banner. Test printing your logo in black and white to see how it would look faxed or photocopied.