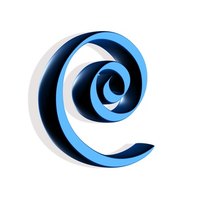 Email is an acceptable and cost-effective medium for marketing to potential customers. An email blast is a single email sent out simultaneously to a targeted audience whose email addresses have been collected in a database. The email blast typically announces a product or service to new customers, but can also be a way for marketers to stay in touch with their current customers to keep them informed of new products and services. The key to success is a well-crafted email that leads to a high response rate.
Things You'll Need
Concisely-written copy
Email addresses
Database software
Email blast marketing software
Know your product or service well. Make a list of your strongest selling points, or the statement you wish to offer or announce.
Evaluate your target audience, keeping the intended reader in mind when you write your email message. Make sure that your content is relevant to the customer you are sending it to.
Write an attention-getting subject line that will entice your reader to open the email. Keep in mind this is the first thing the reader will see and will determine the open rate. Be forthright and honest with the subject line, avoiding misleading "bait and switch" copy.
Create an attention-getting headline to quickly entice the reader to read the email. Make your copy short and sweet, and get straight to the point.
Format your copy for readability. Utilize key words for the important points of your product or service so that the reader can scan through the email. Use a bold font for the keywords. Use subheads and bullet points to convey key points. Avoid the use of caps, which are hard to read.
Write with a conversational and relaxed, friendly tone in your email blast copy. Utilize an email blast marketing service that allows you to insert the reader's name for a personalized touch.
End the email blast with a call to action. Use hyperlinks in your message that click-through to your website so that potential customers can get more information. Alternately, insert a phone number for the reader to contact for more information about your product or service.