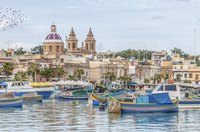 Malta, a tiny country located in the Mediterranean Sea close to Sicily, offers a conducive environment for setting up business in the country. Before setting up a business, however, you must know the legal and administrative procedures required to set up a business. You must comply with all laws before setting up a business, but you can expect a lot of assistance and resources from the government of Malta. The process of opening a business in Malta is same for residents and foreigners.
Choose the mode of your business according to the Commercial code, enacted by the Government of Malta. According to the Commercial code, you can either set up a business in your own name or create a separate entity totally and then operate through it.
Choose the type of your business from among a limited liability company, a partnership, a sole proprietorship or a cooperative. Complete the administrative procedures, including searching for and securing any necessary licenses and permits.
Register your business at the Department of Social Security. This step will enable your business to receive assistance in financial and other forms from the government end. Next, depending on the type of business, you will complete your legal registration with either the Malta Financial Services Authority, the Employment and Training Corporation or the Co-Operatives Board.
Before you begin conducting business, you must secure a tax registration number from the Inland Revenue Department and a Value Added Tax number from the VAT department. As soon as you have your VAT number, order your VAT receipt book online.
You must inform the Employment and Training Corporation when you commence operations, and also when you hire and terminate employees.