Government jobs in India are sought-after, as they not only pay well but provide job security. But getting one is difficult, as you have to pass through various procedures such as competitive exams and two to three rounds of interviews for the post and department you are applying for.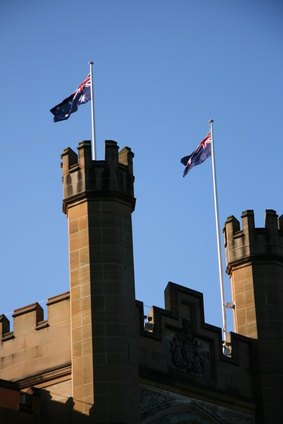 (Government house image by daniellecolla from Fotolia.com)
Step 1
Keep yourself up to date on the various government job openings. You can visit the government agencies or their websites. You can also find job openings from websites such as Sarkari Naukri (sarkari-naukri.blogspot.com). Job fairs and newspapers are also good sources to find out the various job openings.
Step 2
Study eligibility criteria or other requirements of the job and whether you can meet them. Look for such information as subjects you need to study to pass the exams, the number of vacancies, the number of reserved seats for particular classes of applicants and the physically handicapped, dates and venues for exams and addresses of the examining commissions and boards. Job listings likely will display these details, or you can obtain them from the respective department.
Step 3
Appear for the exam. You will receive a letter informing you of the venue and date of your exam, along with a role number, well before the set exam date.
Step 4
If you do well in the exams, you will be called for an interview. Candidates on a short list may be called in for a second round of interviews, depending on the requisite position and vacancy. Selection in this round means you have the job.
Step 5
Attend training at your government job site as prescribed.
Promoted By Zergnet