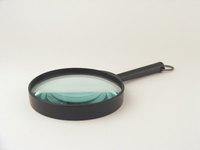 Scientists of all stripes (e.g. social scientists, biologists, physicists, et al.), non-profit organizations, and even businesses all require research funding in order to initiate and complete projects that might not otherwise have a clear for-profit purpose. Acquiring research funding for these projects requires developing a research proposal and applying to the appropriate financier for funding.
Seek out a possible financier for the research project. For example, scientists are advised to consult the National Science Foundation for direct fellowship and scholarship opportunities along with a list of alternative public sector financiers. Social scientists should consider any number of particular fellowships or scholarships such at the Fulbright Scholarship, Boren Scholarship or Watson Fellowship. For funding in the social sciences and humanities, consult Idealist.org for relevant opportunities. If the research is directly commercially applicable, then research various hedge funds online and email some of the investors with a summary of the proposed project.
Develop research proposals that are consistent with the criteria set forth by the prospective financier. For example, the National Science Foundation may have a different set of standards required of a proposal than a specific hedge fund executive. Overall, it may be necessary to prepare several different set of research proposals, with each proposal being more suitable than another for a specific audience. For example, it is appropriate that the research proposal for the hedge fund executive is more focused on the commercial applications of the research than the proposal to the National Science Foundation.
Submit the initial research proposal(s) to qualified peers in your field for a useful critique. Research proposals should follow the standard English grammatical rules in addition to whatever format rules are set forth by the prospective financier. Repeat the review and editing process several times and then submit a final draft of the proposal to the financier.