Nurturing your own growing vegetables is a rewarding endeavor. It's a chance to get out and enjoy the sunshine and fresh air, witness and participate in the wonder of nature, and as a bonus, enjoy the bountiful fruits of your labor. If the notion of tilling a garden plot, amending the soil and spending hours every week tending a garden sounds a bit too labor-intensive, consider growing a container garden. Small-scale gardening in containers delivers the same benefits as growing a large garden, without a significant commitment of time, money, and labor. Miracle-Gro Garden Soil for Flowers & Vegetables can make the job even easier. Although the manufacturer does not recommend its use for container gardening, it may be combined with a lighter potting soil to produce a nutrient-rich growing medium.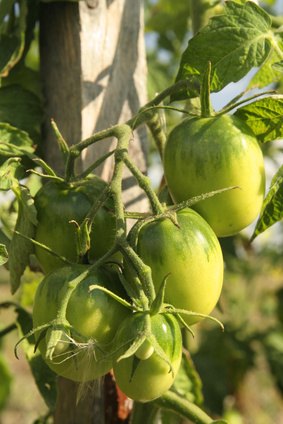 (Attending to small growing tomatoes in greenhouse environment. image by Andrzej Thiel from Fotolia.com)
Things You'll Need
Growing containers, at least 3 gallons

Drill with 3/8-inch drill bit

Dishwashing detergent

Chlorine bleach

Water
Large mixing container

Miracle-Gro Garden Soil for Flowers & Vegetables

Light, weed-free potting soil (growing medium)

Crushed aluminum cans

Garden trowel or spade
Step 1
Prepare the growing containers by washing with dishwashing detergent and a teaspoon of bleach. Rinse thoroughly. Check to see if the container has adequate drainage. Elevate the container (outside) on two bricks and fill with water. If, within three minutes, the container is empty, there is adequate drainage. To correct insufficient drainage, flip the container and drill holes in the bottom, three inches apart. To improve soil drainage and aeration and to lighten the filled container, fill the container about one-third full of crushed aluminum cans.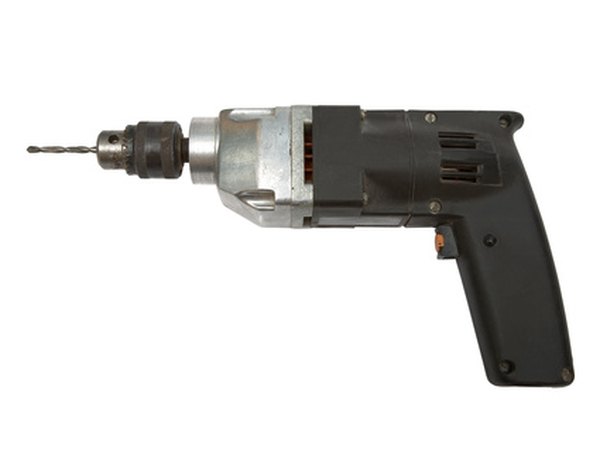 Electric drill with a drill on a white background image by terex from Fotolia.com
Step 2
Mix two parts Miracle-Gro Garden Soil for Flowers & Vegetables with three parts potting soil. Using garden soil alone for container gardening will result in soil compaction and insufficient drainage and aeration. Thoroughly blend, using a garden trowel or spade. Add a little water and mix. Repeat until the soil forms a tight clump when a handful of soil is squeezed.
Step 3
Select a spot for your container garden, considering sunlight requirements for your plants and convenience. Gardens positioned in proximity to your home's entrance or exit will get a lot more attention than ones planted further away. Place two or three bricks at least an inch apart where you want to have your container garden. Set the container on top of the bricks so the container is stable and elevated off the ground. This will enhance soil drainage.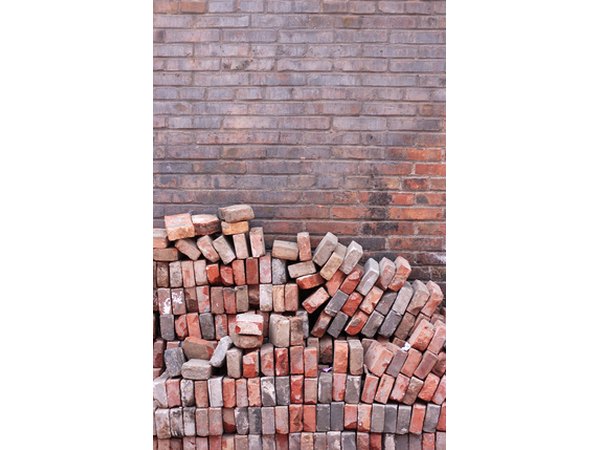 brick image by Stephane TOUGARD from Fotolia.com
Step 4
Fill the container to within one inch from the top with soil mix. This allows you to water your plants without spilling. Plant your seeds, seedlings, or plants as you would in a ground garden.
Promoted By Zergnet