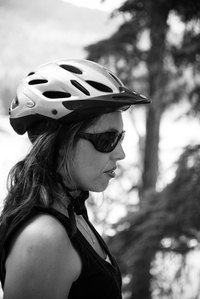 Having a slow metabolism often leads to weight gain. This is because your body does not burn as many calories as those with a higher metabolism (even if you are performing the same daily routine and exercises). Increasing your metabolism is one of the best ways to increase your weight loss. You may actually find you are eating more to boost your metabolism and still losing weight.
Eat breakfast. This is essential to starting off your day and building your metabolism. By skipping breakfast you are putting yourself in a hole from the start. Even if you do not have time to sit down and eat a prepared breakfast, grab a protein shake, fruit or a breakfast bar. Eating anything is going to boost your metabolism.
Drink plenty of water. Keeping yourself hydrated not only keeps your body healthy but boosts your metabolism. It also helps you feel fuller and reduces the amount you eat.
Eat something every few hours. This doesn't mean eating junk food, but instead some low-fat, high protein turkey, fruit, or low-calorie yogurt between meals to keep your metabolism burning.
Exercise. Working your body provides an instant boost to your metabolism. Additionally, the more muscle your body has the more calories you burn and the higher your metabolism becomes. Although cardio provides an ample metabolism boost, exercising with weights provides a longer burn on the metabolism, making it essential to perform both cardio and weight training throughout the week.