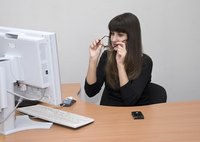 Google offers a useful service to small businesses that allows Google searchers to find your company's location, contact information and business related information, much the same way that they would through the Yellow Pages. Virtually all businesses are already listed in Google Maps, but you have the ability to claim your listing to update and correct the information. To fully utilize the benefits of this free service, it is important that you update your contact information and include other business information such as business hours, special offers, menu selections and a link to your company's Web site.
Things You'll Need
Contact and business information about your company
Open Google and search for Google Places. Click on the most salient resulting link. You may be taken to Google Maps or to a general information screen, depending on your recent Google activity and if you are a Google Account holder. If you already have a Google Account, use your login and password to sign in. Otherwise you will have to register a Google Account to maintain your business's listing.
Click "Add New Business." Fill out the form with the following information: Company/Organization Address Phone Number Web site
Click "Next". On the next page, you'll have the opportunity to add more information about your business, such as hours of operation, payment options, pictures and video of your business and categories of your business. Once you've completed this step, click "Submit".
Choose your method of verifying your business. You will be asked whether you want verification through a phone call from Google to the phone number listed for your business, or a post card sent to your business's address in order to verify that you are affiliated with the business you have claimed. Google will include a pin number for you to enter into your Google Places business listing account on the post card or telephone call.
Enter the pin number into the area provided on your Google Accounts page. You are now a verified business and are able to change your information any time.