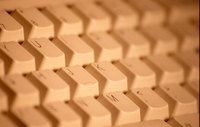 Starting an eBay business is relatively easy to do and requires a very low capital investment compared to other businesses. An eBay business can work well because it does not require a large inventory--the business owner can ship on demand only when a sale is made. This saves on storage fees and keeps the risks associated with keeping a large inventory much lower. In addition, an eBay store has a large audience built in, so the marketing costs for the business are also lower.
Start an eBay business
Do some research. Determine what products to sell. Research what products are the most popular sellers and remember what price they typically sell for. If the eBay business already has a product they wish to market, then compare what similar products sell for on eBay and take note of the competition and what strategies they use to sell their products. Open an eBay and PayPal account if you don't have one already.
List the products the eBay business will sell by creating new listings and filling in the required information. If multiple items are listed, then use the "multiple items" listing tool, which allows an eBay business to list higher quantities of the same product in one listing. Research how much shipping will cost for different locations and include those prices in the listing. List the item for as long as possible--this saves listing costs in the long run.
Design the eBay listing. The eBay listing is much like a mini website. It will tell the buyer a lot about both the seller and product. Be as professional as possible. You may even consider hiring a web designer to develop a well-designed eBay template. Include high-quality, detailed photos of the product, and as much information as possible, including warranty and return policy. Mention any positive things about the seller, such as how long they have been in a particular industry or what sort of reputation they have.
Select any additional marketing options. When listing a product, eBay will prompt the user to select add-ons that help promote the business on eBay. Play around with these tools and see what promotional add-ons work with the listing. Each business is different, and one of these promotional tools may work better than another.
Run an eBay business like a real business. Customer service counts, so check and respond to emails several times a day. Promptness will reflect well on the business. Be courteous and professional when dealing with customers. For example, do not respond to a question with: "Yo this thing is great, prices for shipping to Europe are included on the listing, obviously you weren't looking hard enough." A more appropriate response would be: "Dear NAME OF BUYER, thank you for your question about NAME OF PRODUCT. Shipping costs to Europe are $22 USD for next-day delivery and $10 USD for normal shipping. If you have any other questions or concerns, do not hesitate to ask. Thanks, NAME OF SELLER."