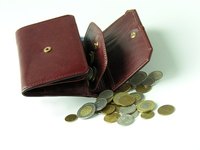 Superannuation is a retirement program used in Australia. The program centers on employers setting aside money that is used for workers' retirement and pension funds. Each worker needs to have a specific amount of money deposited, based on his salary. When a worker changes employers, the account travels with him and continues to accumulate funds. Knowing how much money should be placed in this account, both from the employer's and employee's perspective, can be very confusing. Luckily, the Australian government has made calculators to help with the process.
Locate the Calculators
Browse to the Australian Taxation Office website.
Go to the Super Guarantee Contributions Calculator in the Business section.
Look for the Super Co-Contribution Calculator in the Individual section.
For Employers
Use the Super Guarantee Contributions Calculator to calculate the amount an employer needs to pay into the fund.
Enter the gross amount the employee made, excluding overtime but including benefits, into the "Amount" field.
Select the percentage you plan to contribute.
Push the "Calculate" Button.
For Workers
Use the Super Co-Contribution Calculator to determine if you should to contribute any additional funds to your account.
Read the information to find if you are eligible to co-contribute to your fund.
Click "Start" to fill out a customized online form. This form takes your specific information into account and will both confirm your eligibility and determine how much you need to contribute.