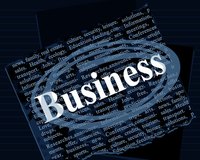 A newsletter promotes your company and builds and maintains your customer base and loyalty at minimal cost. Newsletters keep clients aware of company activities and products. The breath and scope of your newsletter launch varies, depending upon its type, your short-term and long-term goals, and the customers you intend to reach. A huge corporation utilizing a newsletter to boost employee morale will launch its newsletter much differently than a mom-and-pop organization looking to offer its products to a broader customer base.
Things You'll Need
Newsletter Fundamentals
Determine your newsletter's frequency and how to circulate it. Because the Internet opens a world of potential readers, it is tempting to forgo traditional newsletter mailers. However, if your target readership is over 65, you'll likely want to stay with the paper format as less than a third of that age group uses the Internet. You will also need to decide how frequently you intend to publish. Be realistic with regard to the content and the time you have available to put out a quality product; quarterly publication is a standard choice.
Compile a mailing list. Whether its email or snail mail, you'll need to have a list of recipients. Use your own resources first, but also consider purchasing lists that target your market. Firms like Constant Contact and USA Data offer custom mail lists for sale.
Create a webpage that includes a subscription form to solicit subscribers. Your web designer can link the list through FormMail to an email program such as Outlook so you can compile and email the newsletter to your subscribers. Even if you choose to deliver your newsletter through the postal service, you should have a web presence; a web address prominently posted on your newsletter allows your clients greater access to your company and its products.
Format your newsletter. Using software such as Microsoft Publisher or Microsoft Word, it is quite simple to create a professional looking newsletter. Using the user-friendly templates, it is easy to add graphics, photos and links to your newsletter. Keep the look of the newsletter interesting by varying headline fonts and sizes; including sufficient white space; pulling quotes from text; alternating graphics with photos; using color, and having special "feature" sections.
Write its text. Your newsletter is your face to the public and it should contain information such as: new products, special offers and promotions, grand openings, company events, stories on company personnel, and any recent activity that will allow the reader "inside" the company. Include photos and graphics along with the written word. Write with a consistent company "voice."
Perform a soft launch before your debut issue. Before reaching out to the masses, choose a sample group from your company or circle of friends and send the first issue to them with a request for feedback. Consider their responses and make changes accordingly. Once you are satisfied with your product, mail or email your newsletter. If you are sending it via email, have an unsubscribe option available. If you are sending it through the postal service, make sure your web address is displayed.