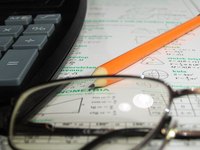 Writing a business requirement requires you to think carefully, step-by-step, through what you are about to do, who will be involved, and who will do what during the production process. This article will use the example of a statechart to show how a business requirement can be written. (Remember: a business requirement is a need that must be met during the production process in order to complete the process.) A business requirement forces you to go from thinking in general terms to getting specific with every component. The statechart is a visual representation of the entire production process. Most business requirements are written using one of two methods: use cases or statecharts.
How to Write a Business Requirement
Select your product/service to produce and market. (The following is a statechart example for a product in the initial research stage.) Think about the product or service features you are about to create and offer. Anticipate and have ready answers for customer questions. Verify that need with solid research and not just opinion. Target your market. Identify and confirm your users/buyers with your research.
Choose the statechart approach for mapping your new product production. Use cases can be confusing, cumbersome and include too little or too much detail. Statecharts are often too crowded and difficult to follow, have too many guard conditions inserted, and confuse events and transitions. However, people tend to pick up ideas more quickly visually, so statecharts are more useful, especially when they are carefully written and laid out with directional arrows.

Write the answers to Step 1 at the top of your statechart. Draw an arrow down from what you just wrote. Draw a horizontal arrow at the bottom and to the left of your vertical arrow point. Label this line "Changes" or "Transitions". (This refers to the different phases your product goes through during its production process.) These changes/transitions will be governed by what are called "Guard Conditions". Guard conditions represent events which will influence different production phases. Write in parenthesis what circumstance/condition the guard condition is prompted by and satisfies.
Draw another horizontal arrow to the right of your initial vertical arrow. (This will form what looks like an upside down capital T.) Label this line "Events", "Process" or "Chain of Events." This side of your chart represents the actual planned, step-by-step process of production.
Record how the "Events" on the right side of your statechart impact the left side of your chart through production. (Events will cause process transitions as the production moves forward.) Represent the events within the process on your chart with round-edged rectangles. Write into each rectangle a particular, sequential step, as you flesh out your product/service creation.

Name and involve your stakeholders. Share your statechart with them, and solicit their input. Be flexible. Allow for adjustments along the way. Write and apply business rules that govern each event and adjustment as you go. Re-write and revise your statechart, as it becomes cluttered throughout your process of production. Make sure each person understands your statechart and its accompanying business rules.