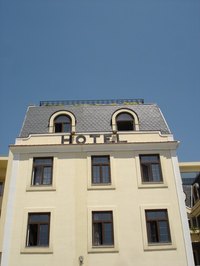 Finding a hotel near a particular address is relatively easy. Depending on how close to the address you want the hotel to be, there are many tools on the Internet that can help you.
Go onto Google and type in GoogleMaps or MapQuest.
Type your selected address into the map website of your choice. Don't forget the street number, street, city, state, and ZIP code.
Click "Submit," "Get Map," or any other button indicating that your address's map will show up.
Click on the button which indicates nearby businesses. If you are using MapQuest, this will be the "Find a Business" search box at the top of the page. If you are using GoogleMaps, this will be the "Search Nearby" button on the left pop-up next to the map.
Type in "hotels" in the given search box on the given business search section of the map website.
Explore the place marks indicated on your map. These indicate the hotels near your address, and they even offer links to hotel reviews and the hotel's website.