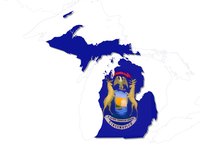 The State of Michigan offers substantial assistance to entrepreneurs looking to start up a retail business. According to The Michigan Small Business & Technology Development Center, help is available in the areas of business planning, research, financing, coaching and business training.
Thorough planning of your business and receiving guidance from seasoned business leaders, will help your retail business yield a plentiful harvest.
Write a rough draft business plan. This does not have to be perfect, because business counselors will help you iron out the details later.
Set up a free appointment with a business counselor at The Michigan Small Business and Technology Development Center (MI-SB&TDC). A regional business counselor will critique your resume and offer other assistance as needed.
Secure financing. You can partner with both The Mi-SB&TDC and SCORE to find lenders and angel investors.
Make your business legal. Once you have secured a location, visit your county court house in order to legally establish your business at that address. If you are operating as a sole proprietorship you will need to purchase a Doing Business As (DBA) license, to display at your retail establishment.
Obtain your resale license. This is a requirement in order to process the sales tax that Michigan retail businesses are required to collect from customers.